Welding & Fabrication Services
For stamping press machines and components of all sizes.
We provide welding and fabrication services with stamping press machines, and components of all sizes.
We fabricate components for the automotive, aerospace, and tool and die industries by utilizing wire and stick welding, heavy brazing, plasma cutting, and flame cutting.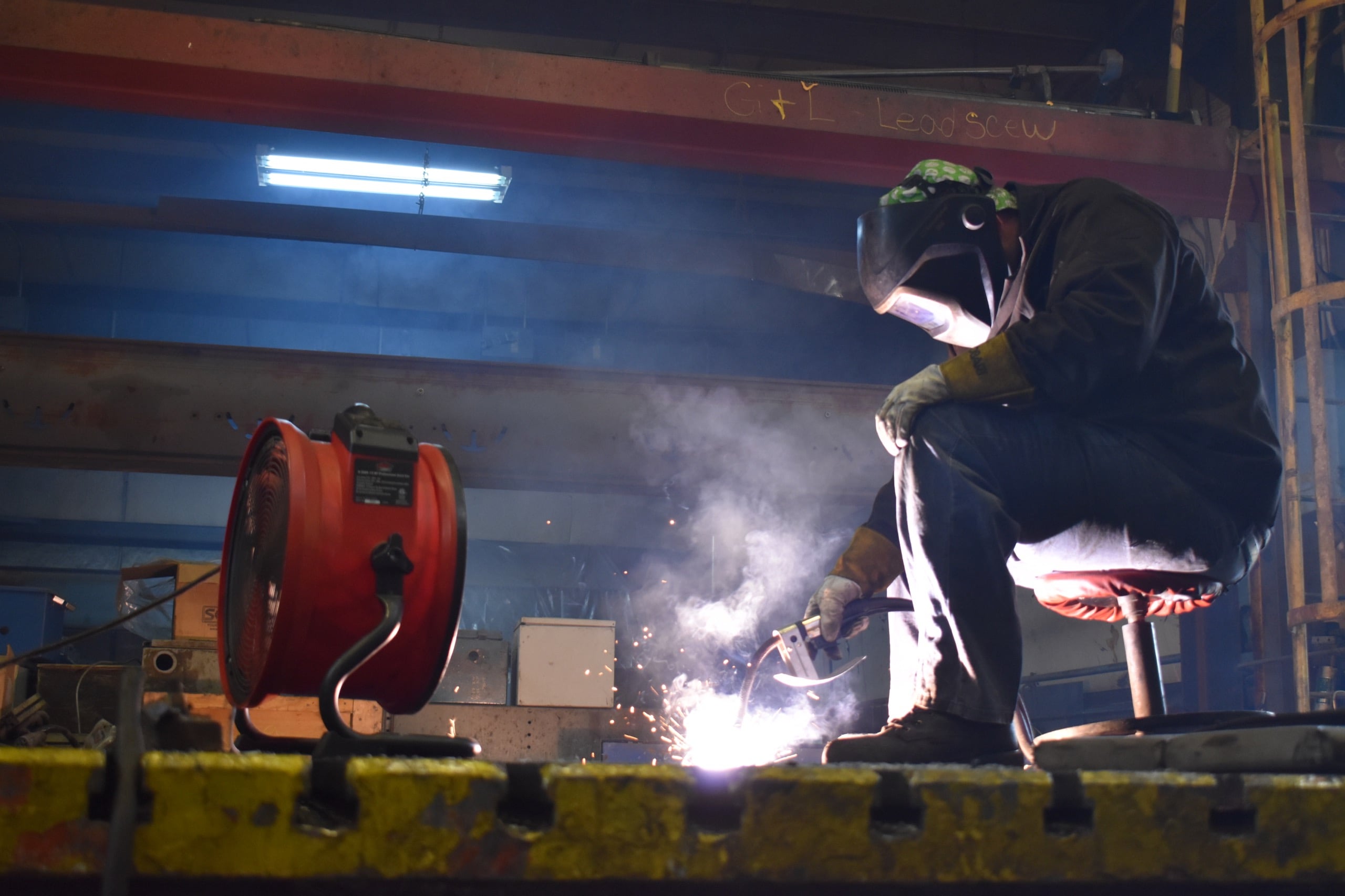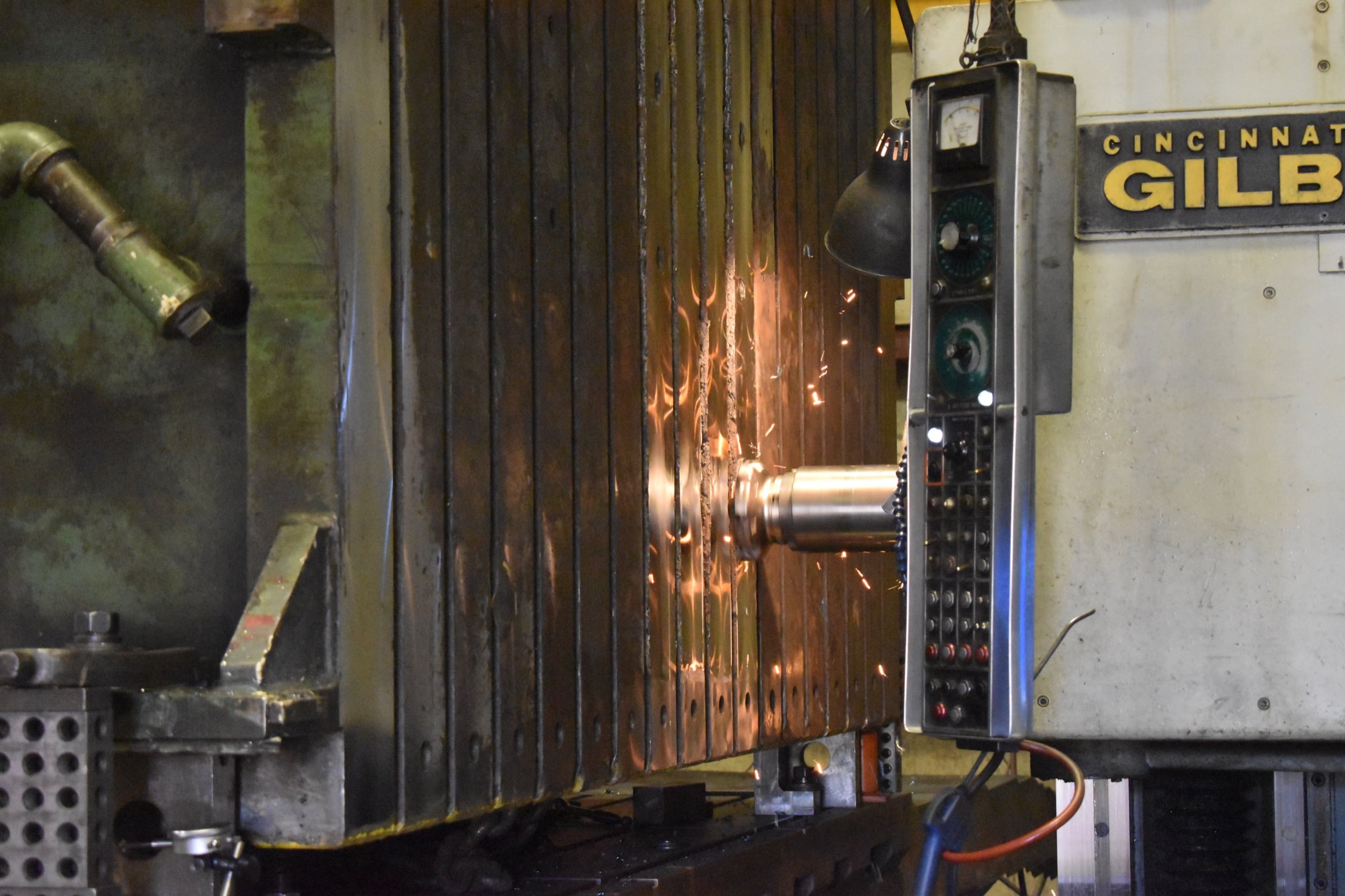 Working with steel and cast iron bar stock, plate, forgings, and castings enables us to make components that are suitable for a variety of applications.
We have the capability to work with material up to 12″ thick and up to 100 tons, and can maintain tolerances to ±.001″.
Welding and fabrication services are enhanced with additional services such as:
Annealing
Sandblasting
Painting
Assembly
Installations
-All in prototype to medium volume.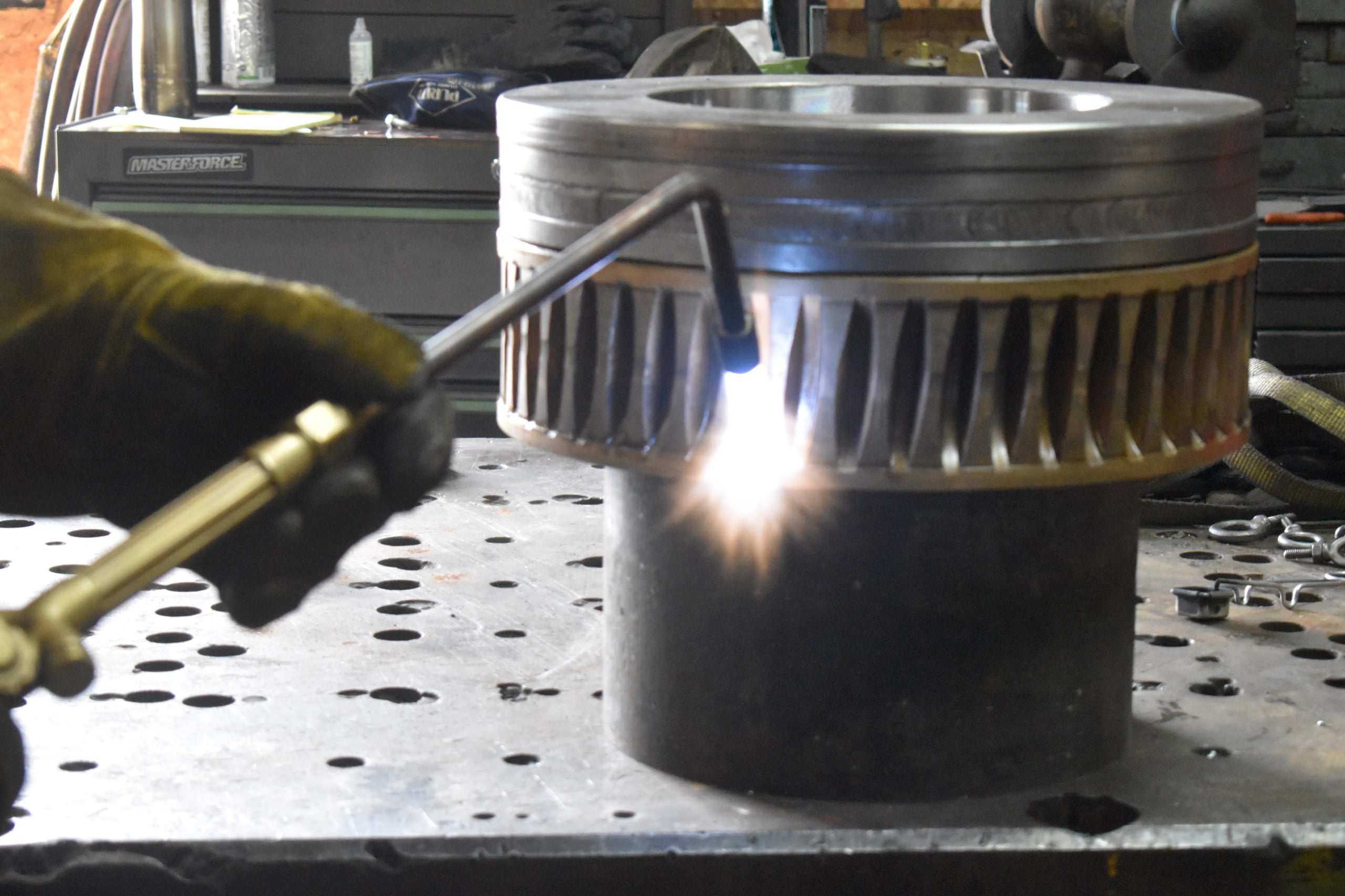 Welding & Fabrication Highlights
General Capabilities
Small Components
Large Components Heavy Components
Stamping Press Machines
Fabrication Method
Welding (Wire & Stick)
Heavy BrazingPlasma Cutting
Flame Cutting
Raw Material Forms
Bar Stock
Plate
Forgings
Castings
Types of Presses
Servo
Hydraulic
Mechanical
Screw
Toggle
Additional Services
Annealing
Sandblasting
Heat TreatingPainting
Assembly
Installations
Industry Focus
Automotive
Furniture
Appliance
Medical Aerospace
Tool & Die
Military
Intended Applications
Crankshafts
Drive Shafts
Slides
Frames
Crowns
Wrist Pin Bores
Bases
ScrewsConnections
Gear Teeth
Guards
Rolling Bolster Carriages
Beds
Platens
Machine Ways
We offer quality welding and fabrication.
More information about our welding and fabrication services can be found in the table above. Please feel free to contact us with additional inquiries.