Fabrication of new or replacement parts, for all types of industrial machinery.
We provide custom machining services that can facilitate the fabrication of new or replacement parts, for all types of industrial machinery.
Our full-service machine shop offers:
Turning
Milling
Drilling
Tapping
Deburring
Grinding
Broaching
Key-cutting
Polishing
We offer both external and internal thread cutting that can produce SAE, Metric, Buttress and Acme threads.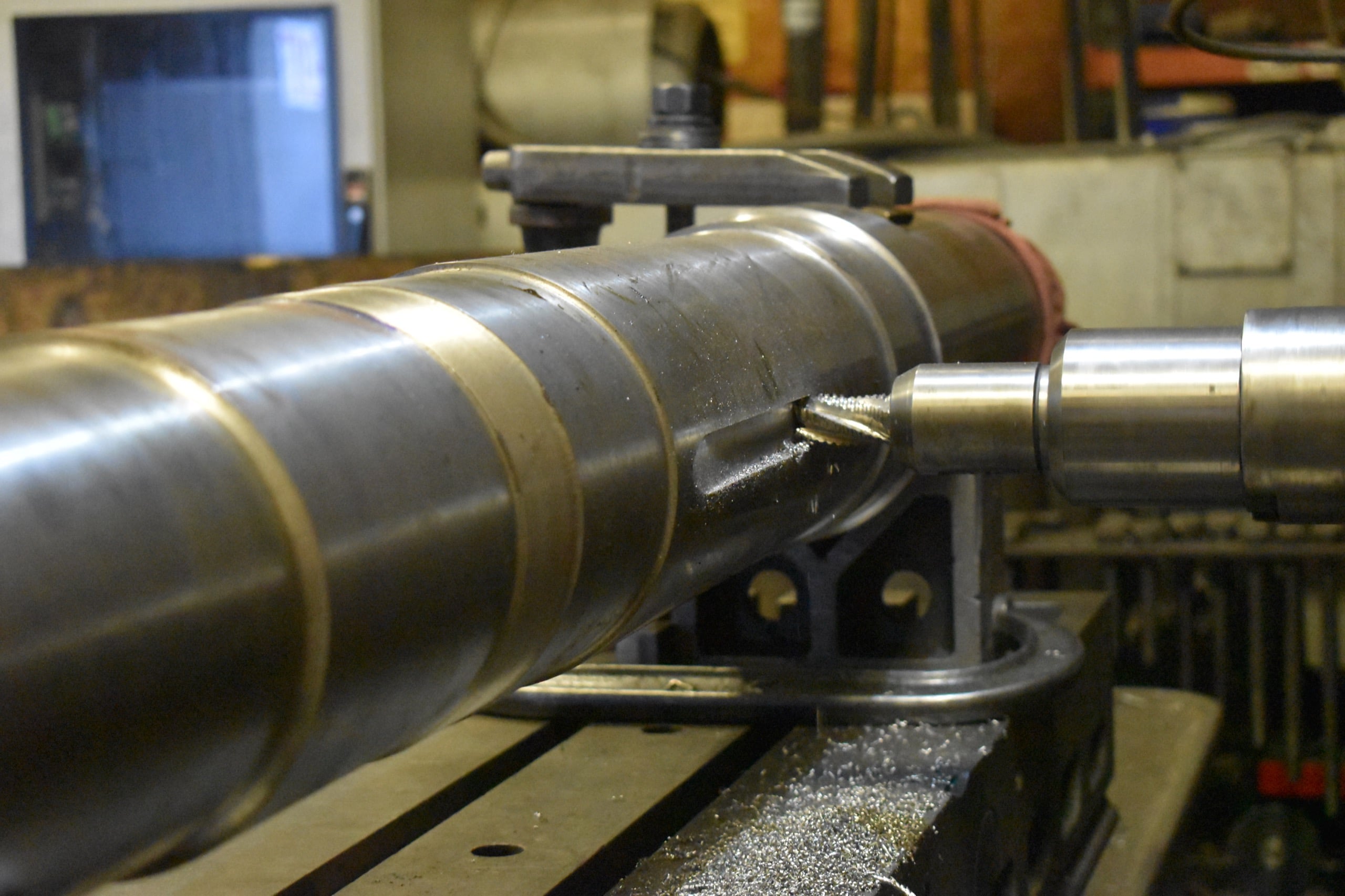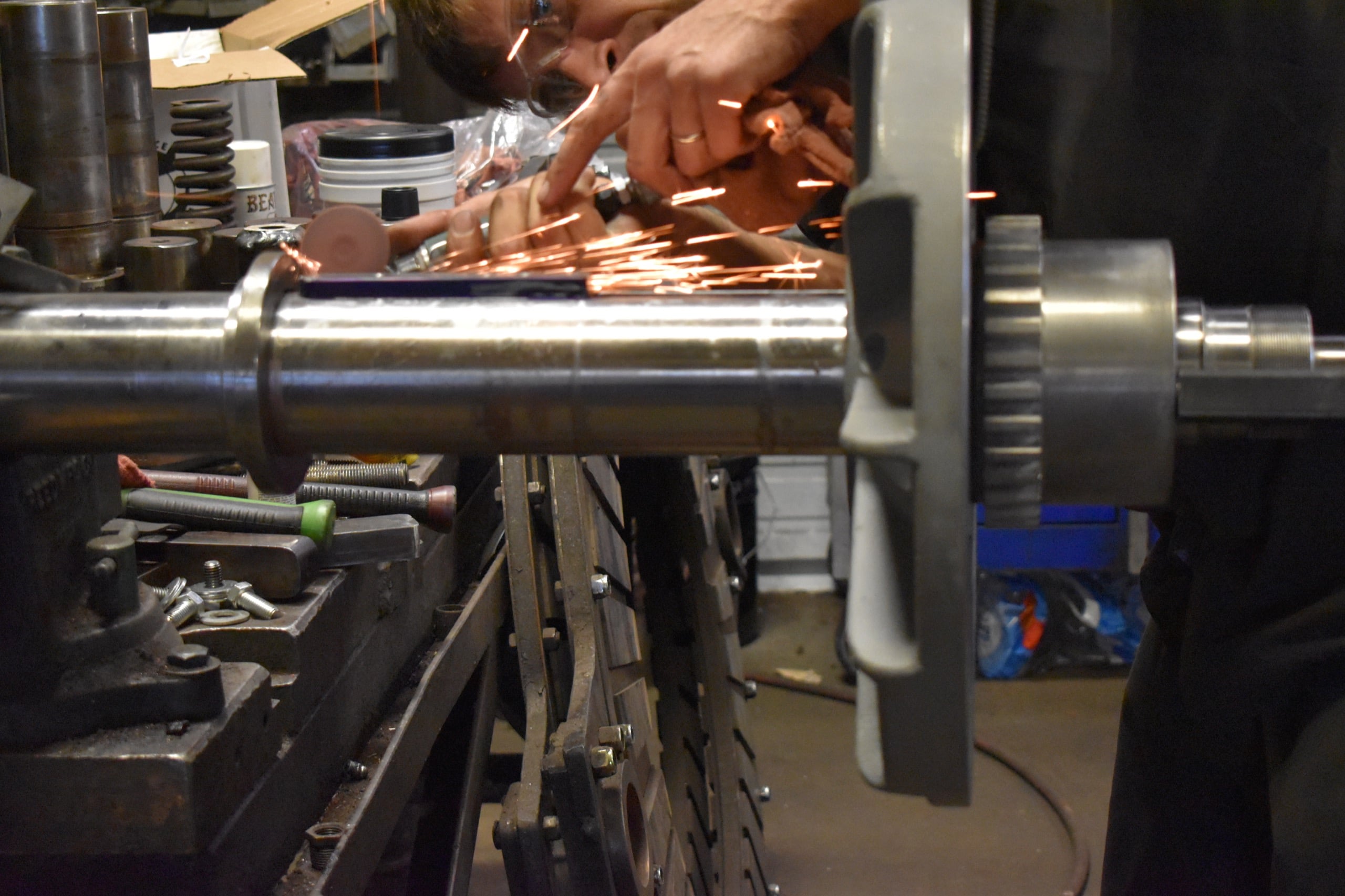 Our 3-axis machinery is equipped with CNC control capabilities and includes:
Boring Mills
Vertical/Engine/Turret Lathes
Key Seater
Surface Grinder
Working with steel, cast iron, and non-ferrous metals, we also provide a turning diameter of up to 89″ and turning length up to 25′. Our milling capabilities feature a width of up to 18′ and a height up to 8′. Our facility can handle parts that weigh up to 100 tons and we work to tightest tolerances of ±.001″.
In addition to custom machining, we offer services such as reverse engineering and on-site line boring and milling. 
D&S Machine Repair is equipped to exceed your expectations.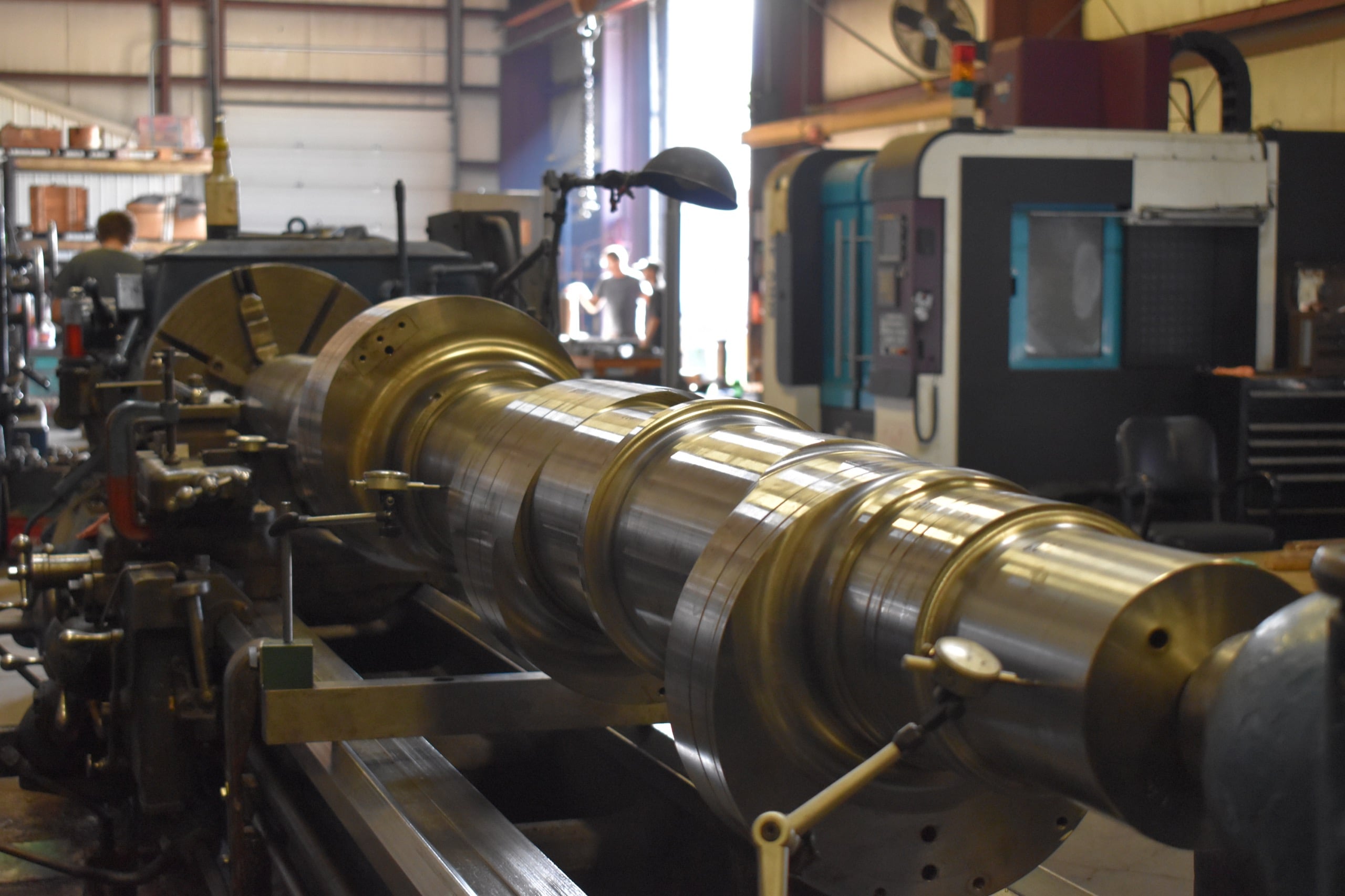 Processes (General Capabilities)
Turning
Milling
Boring
Drilling
Deburring
Grinding
Polishing
Processes (Special Capabilities)
Processes (Threading)
Threading
Tapping
External Thread Cutting
Internal Thread Cutting
Equipment Capabilities
CNC Control Capabilities
Boring Mills
Vertical Lathe
Engine LatheTurret Lathe
Key Seater
Surface Grinder
Materials
Steel
Cast Iron
Non-Ferrous Metals
Additional Capablities
On-Site Line Boring
On-Site Milling
Engineering Services
Reverse Engineering
New Design 
Industry Focus
Automotive
Furniture
Appliance
Medical Aerospace
Tool & Die
Military
Intended Applications
Crankshafts
Drive Shafts
Slides
Frames
Crowns
Wrist Pin Bores
Bases
ScrewsConnections
Gears
Guards
Rolling Bolster Carriages
Beds
Platens
Machine Ways
Over 30 years of experience in custom machining.
Please see the table above for an outline of our custom machining service or contact us to learn more.