Press Control & Integration
Part of our turn-key services. 
Part of our turn key service is installation of press controls. Our master electricians offer complete press control and feed integration.
We install and trouble shoot all manufacturers and all brands of press controls.
We can program Allen Bradly, Siemens and Direct Logic microprocessors to meet your needs.
We offer complete control evaluations to ensure your machines comply with current OHSA standards for control reliability.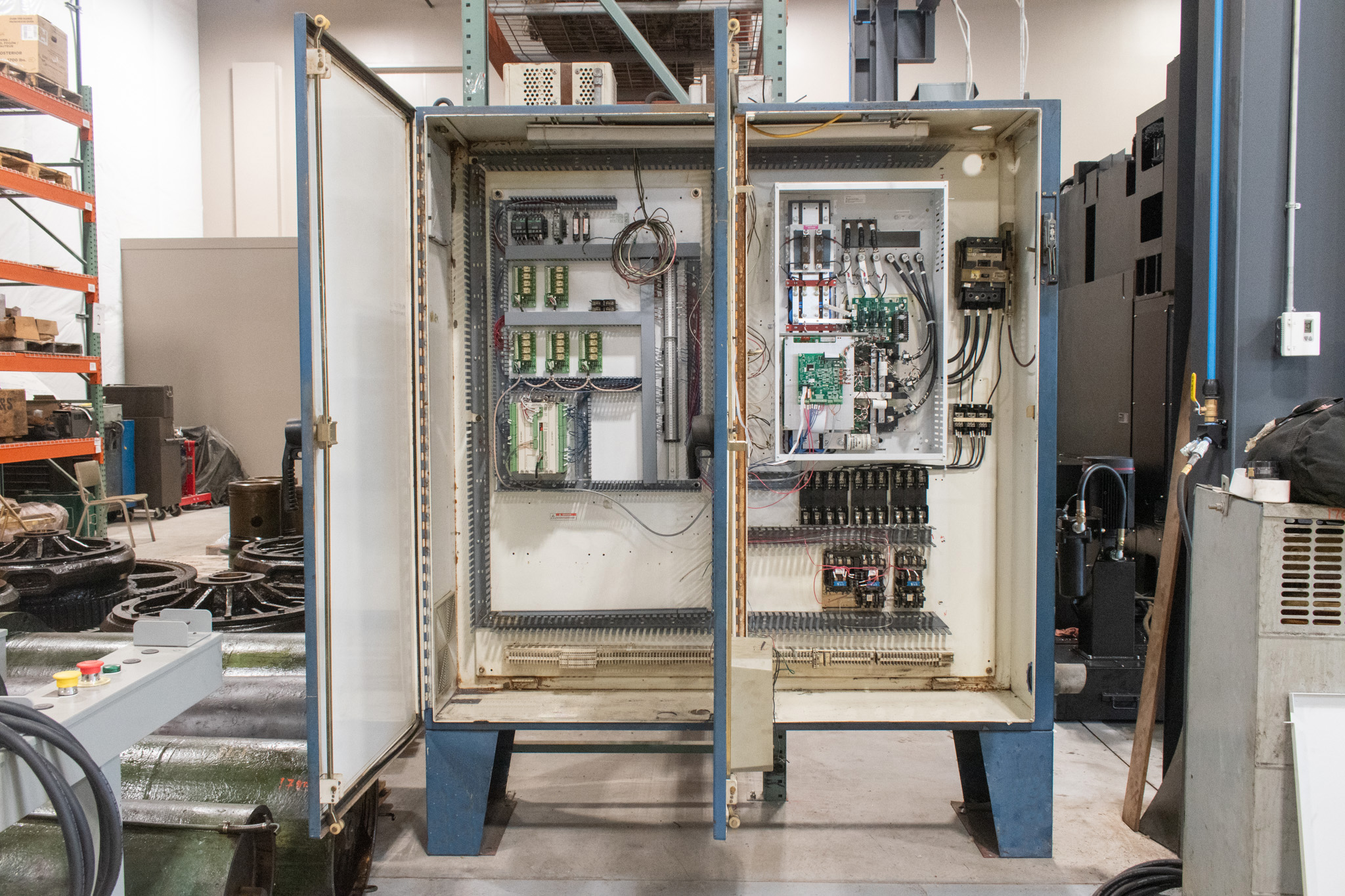 We can upgrade your current machine with:
Brake Monitors
Eddy Current Drives
Variable Frequency AC Drives
Soft Starts
Installation & Calibration of Tonnage Monitor
Shut Height Readouts
We install all types of presence sensing safety devices such as mats, and light curtains.
Press Control & Integration Highlights
General Capabilities
On-Site
Off-Site
Redesign
Welding
Flame/Plasma Cutting
Presses
Stamping
Hydraulic
Straight side
C-Frame
Turret
Knuckle-joint
Transfer
Blanking
OBI
Punch
Components
Controls
Micro Processors
Relays
Motor Drives
Process
Clean
Inspect
Troubleshooting
Programming
Installation
Industry Focus
Automotive
Furniture
Appliance
Medical Aerospace
Tool & Die
Military
Professional press control integration.
More information on our press control integration service can be found in the table above or contact us today.